Your Donations
Donation Details
100% of your donation via Socialgiver is given to the project. Socialgiver will subsidize the transfer and administration fees as well as project verification, coordination, and support costs. If you would like to support Socialgiver and what we do, please visit and shop for your favorite GiveCards at our 'shop' page.
100% of your donation via Socialgiver is given to the project.
Donation Totals
Donation amount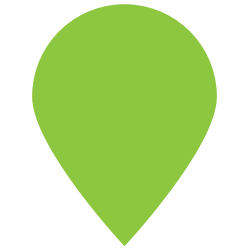 0฿
Your donation will go towards:
Empowering underprivileged children through dance and movement education
Every donation made will be given to children in Khlong Toey community
Paintbrush Foundation
Funded 16%
33,219฿ Level 4
Overview
The children in Khlong Toey communities face daily challenges of poverty and are isolated from access to better opportunities. Paintbrush Foundation seeks to provide access to extracurricular opportunities for Khlong Toey children that help steer their life towards a positive direction. Every baht of donation will fund education of children in Khlong Toey community
————————————————
Problem
Many children growing up in slum communities face challenges related to poverty, violence, drug addiction, alcoholism, and many more. Besides these daily obstacles, they also lack concrete education opportunities and often have to quit school at an early age to start working.
Mission
By providing a safe space where children can learn music and arts, we hope to keep the kids away from the challenges of the street, and to give them a place where they can have fun, make friends and learn valuable skills in the process. Also, we provide counselling to all our older students, to help them decide what they want to do in life, show them the possibilities they have, and support them to follow their dreams every step of the way.
The school is looking to recruit qualified and suitable dance teachers for our students. Once we have secured a teacher, we will announce and introduce the new class to the community and our students, before commencing the class.
The funds will be utilized to sponsor our weekly dance program, which includes covering teacher fees and expenses for a one-year period. Any additional funds will be allocated towards purchasing floor mats and helping cover students' tuition fees.
Your Impact
Every donation made will be given to students who needs throughout the year, which will include the number of students attending the dance classes each week and the number of students who received financial helped for tuition fees.
Note: Expense allocation will depend on the amount received by the foundation.
More Information
Website: https://paintbrushfoundation.org/
Facebook page: https://www.facebook.com/PaintbrushFoundation
Instagram: https://www.instagram.com/paintbrushfoundation/
LinkedIn: https://www.linkedin.com/company/paintbrush-foundation