Your Donations
Donation Details
100% of your donation via Socialgiver is given to the project. Socialgiver will subsidize the transfer and administration fees as well as project verification, coordination, and support costs. If you would like to support Socialgiver and what we do, please visit and shop for your favorite GiveCards at our 'shop' page.
100% of your donation via Socialgiver is given to the project.
Donation Totals
Donation amount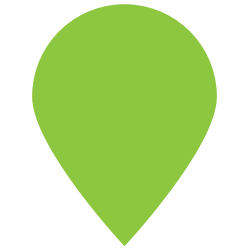 0฿
Your donation will go towards:
Save 100-year-old 7 Yang Na trees
Every 120,000 THB will save 1 of 100-year-old Yang Na trees.
Big Trees Foundation
Funded 27%
54,521฿ Level 4
Issue
Tree management along highways has lacked standards for a long time. So many trees have been pruned incorrectly or cut off all together even though road side trees can be beneficial for the environment and driver concentration.
Project information
This project will the first time the Highway Department and the Forestry Department of the Thai government have agreed not to cut down or improperly transplant the trees and have allowed citizen groups and private sector to demonstrate the proper procedures and raising funds to cover the expenses.
We are raising funds to move 7 large (30 meters tall and 30-60 meters in diameter) Yang Na trees (Gurjan trees) along highway 319 to 2 nearby temples in Chachoengsao.
How will your donation create impact?
Demonstrating  standardized tree transplanting procedures that could be later implemented and included in normal procedures of High Way Department.
840,000 THB will be the cost of transplanting 7 trees : rental of two 50-ton cranes, 2 trailer trucks for moving the trees and workers who will be the transplant team for 10 days.
More information
https://www.facebook.com/BIGTreesProject/